We could give you a standard blurb about when our company was founded and bore you to death, but we won't. We're a company started by work at home moms over a decade ago wanting the best for our babies. Our famous Punkin Butt Teething Oil was brought about as we were searching for the right product to help soothe our teething babies.
After a ton of research and joining forces with an aromatherapist, a naturopath, and a couple of local pediatricians, our teething oil was born.
Along the way, we developed other homeopathic products such as: bottom balms, soaps, and so much more! Every product is something we use on ourselves and our children, and we share only the best.
Along the way we have added other products
You want to keep your baby's skin as soft as a baby's bottom for as long as possible. With skin so delicate it's important to use ingredients that are just as natural. That's why Punkin Butt developed a collection of homeopathic products for skin and baby care. We feature arnica soothing balm for bumps and bruises, bottom balm for diaper rash, nipple butter for breastfeeding mothers, and baby soap — to name just a few of our all-natural products. Our Skin and Baby Care collection is made with non-toxic ingredients, so you can rest assured knowing that you're using safe products on your little one.
Our Baby Bottom Soothing Balm is one of our best-selling products, which is why we've made it in both classic tin and convenient solid stick for when you're on the go. Each can fit easily in your purse or diaper bag and is made with sunflower oil infused with chamomile flowers, lavender oil, beeswax shea butter, and other soothing, natural ingredients. Our homeopathic products are all-natural and safe for both you and your little ones. Our unique formulas are based on infusing organic herbs and essential oils into an organic oil base. We make them in small batches to ensure that you have the highest quality product possible.
We use as many organic ingredients as we can, which also means that you can limit your babies' exposure to pesticide residue. As mothers, we know that you have a lot of choices when it comes to skin care for your baby, and we want to share our passion for all-natural products. We've developed all of our products, including our skin care line, with ourselves and our children in mind. All of our all-natural products have been developed with the help of an aromatherapist, naturopath, and local pediatricians. Browse our products here, find a store near you, and if you have any questions feel free to contact us!
While your baby might be the one with tooth pain and earaches, you and your partner are certainly experiencing a few aches and pains of your own! In addition to our line of homeopathic products, soothing balms, and teething essential oils for babies, Punkin Butt also has a collection just for parents. From CBD rescue balms, all natural lip balm, and lotions to bath bombs and headache relief, we have the homeopathic products that can help you relax and take a much-needed break. The best part is that our all-natural products rely on herbs and oils rather than additives and chemicals.
Our Sheepish Grins skin care line is one of our most popular choices for Mom & Dad. Sheepish Grins Handmade Goat Milk Soap is made from all-natural ingredients like sunflower oil, goat milk, and cocoa butter. As always, you can see a full list of our homeopathic product's ingredients, so you know exactly what you're putting on your body! We also offer an Odor Neutralizing Goat Milk Body Spray that's perfect for those times when you need to get a workout in but don't have time to shower and when you do have a chance to take a hot shower after you've put your little one down, pamper yourself with Sheepish Grins Natural Sugar Scrubs. Here at Punkin Butt, we pride ourselves on making products that are both affordable and fit easily into your daily routine. In fact, our Weather Balm Natural lip balm is more affordable than most natural lip balm that you'll find on grocery store shelves! When you order from Punkin Butt you can trust that what you're getting is safe for you and your children. Browse our Mom & Dad collection online today, find a store near you, and if you have any questions please get in touch!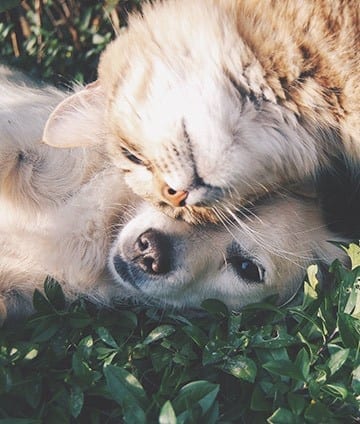 Punkin Butt Teething Oil is 100% natural and gives your puppy or kitten immediate relief from teething pains. We infuse sunflower oil with organic herbs, then add a touch of essential oils to increase effectiveness and calming aromatherapy. Our soothing and natural earache oil gently cleans and comforts your pet's ear canal, helping the ear wax loosen and fall from the ear. It's specially formulated with a safely-balanced mixture of organic herbs infused in organic sunflower oil.