Signs An Earache Is Becoming An Infection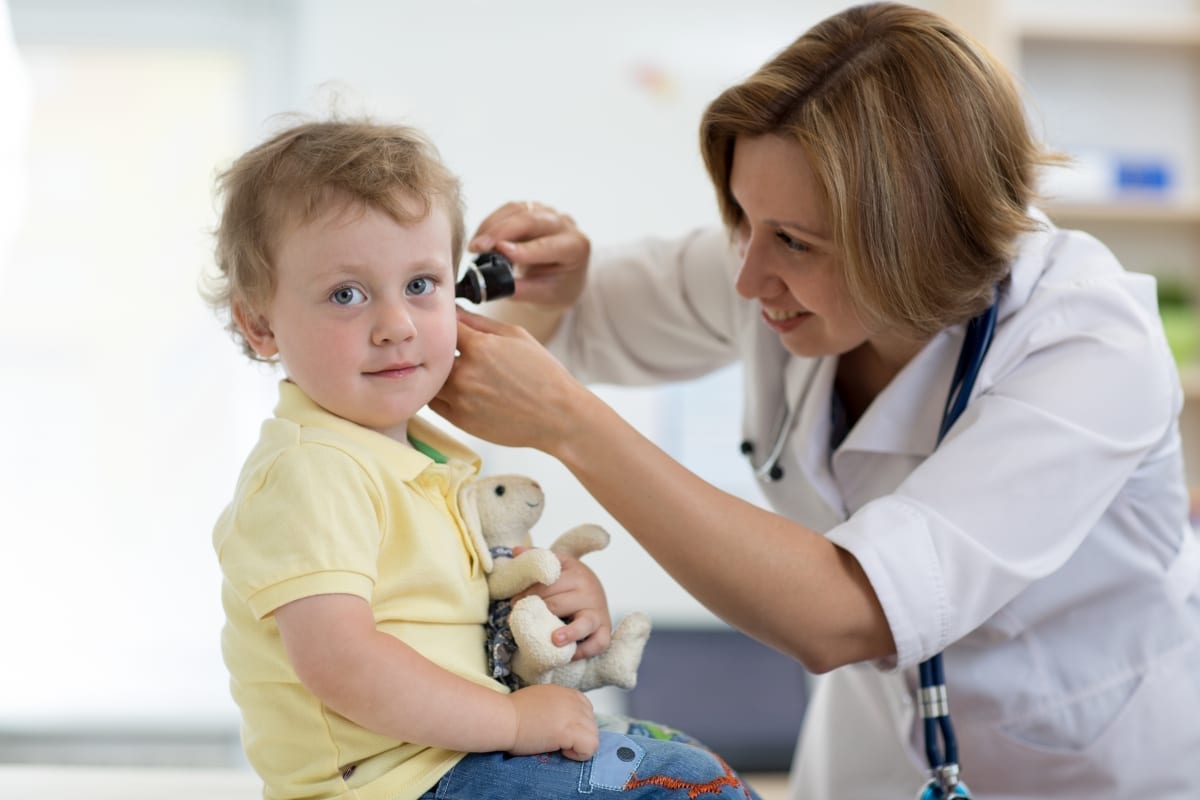 Here at Punkin Butt, we're committed to creating and using homeopathic products to treat the general aches and pains that we and our children experience. There's nothing worse than watching your child suffer, and in today's blog we'll be looking at ear pain — earaches and ear infections. Continue reading to learn more about the signs that an earache is becoming an infection, and how you can use natural ear drops like Punkin Butt Earache Oil to help soothe your child!
Cold vs. Ear Infection
When you or your child has a cold, the eardrum can become inflamed. The ache — whether it's dull or sharp — will lessen and go away as your cold leaves. Colds are caused by viruses, not infections, so you won't be able to use antibiotics to soothe symptoms. 
For earaches caused by colds, or just general pain, Punkin Butt Earache Oil is a great solution! It is a soothing, natural treatment for earaches designed to gently clean and comfort the ear canal. You can use our earache oil as infant ear drops, and is infused with calendula, mullein, and a touch of vitamin E. 
While our natural ear drops are a safe, everyday option to clean your child's ears or soothe ear aches caused by colds, we do recommend talking to your doctor if you suspect your baby has an ear infection. Often, you can still use our natural ear drops, but some ear infections need to be treated by antibiotics. 
As proponents of homeopathic remedies, we try to avoid using antibiotics, if possible. And that choice is supported by professionals. In fact, the American Academy of Family Physicians recommend waiting 48 to 72 hours before treating an ear infection with antibiotics because an ear infection may just clear up on its own. If your child is less than six months old, though, antibiotics are recommended to clear up symptoms before they get worse or cause other problems.
Symptoms of an Ear Infection:
Irritability

Pulling at the ear

Fluid coming from the ear

Trouble sleeping
What You Can Do
We, of course, recommend using Punkin Butt Earache Oil to help soothe your baby's earache. But if there are other ways you can ease your baby's pain along with using natural ear drops.

Warm Compress
Placing a warm, slightly wet compress on your child's ear can help reduce pain and loosen ear wax. Be careful not to heat the cloth too much. While heat helps — which is why we encourage you to place our Punkin But Earche Oil in a warm bowl of water before application — too much heat can be painful to sensitive baby skin.
Stay Hydrated
Make sure that your child is well hydrated. Along with helping fight colds and ear infections, swallowing can help open the eustachian tube so that fluid trapped in the ear can drain more easily. 
Preventing Ear Infections
Many ear infections can't be prevented, and some children are more prone to experiencing ear aches and ear infections than others. However, there are ways to lessen your baby's risk, including using natural ear drops when you begin to see the first signs of an earache and making sure that you have homeopathic ear drops on hand when you need it. 
Other things that can help lower your baby's risk of ear infections include:
Avoiding second hand smoke, which along with being dangerous to your baby's respiratory system can also make ear infections more frequent and severe. 

Proper bottle position. Hold your baby in a semi-upright position so that the liquid doesn't flow back into the eustachian tubes.
Punkin Butt Natural Ear Drops
Here at Punkin Butt, we're moms too, and we are committed to creating the safest, all-natural baby products. Our famous Punkin Butt Teething Oil for babies is the homeopathic product that started our journey, and we've continued creating other products, like our Punkin Butt Earache Oil. In order to create our high-quality, safe products, we have joined forces with an aromatherapist, a naturopath, and a couple local pediatricians. Read our story and join the growing movement of parents buying all-natural products for themselves and their children!